MIMC was fun. I learned a lot.
This is how we passed the time at the airport, waiting for our flight to Winnipeg.

Koji going Canadian ninja to survive the cold outside. Ehud took my bags that had my gloves and scarf....

Is it any coincidence that there's a Mountain Equipment Co-op located across the street from the hotel? "Ugh, guys, it's freezing, I need a better coat! Whoah, check it out an MEC!"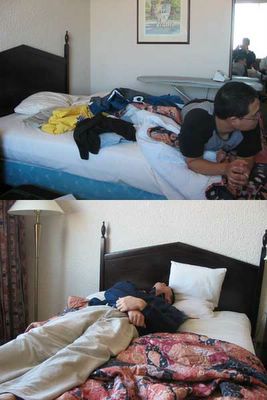 Notice how when you dump your stuff on your bed, you are only able to lie on the edge. Compare with my empty bed, as I intelligently dumped my stuff on the floor, allowing for much bed space.

Seriously, who buys an Iced Cap when it's -40 Celsius outside? Especially when it freezes solid when you DO bring it outside! Running joke was that we needed to eat ice cream to warm ourselves up.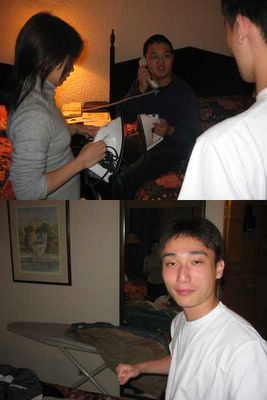 Consulting our faculty advisor Sam on how to use an iron. Koji was pumped that he had the right answer, but I was too late to photograph his victory dance.

I'm still trying to figure out how to get water into the dang thing.

Looking classy at the meet 'n' greet!

Picture with UBC. They won. Argh!

Showdown of the pool titans!

This is how high the snow was piled!

I always wanted to try buffalo....

Yes, I think I would run in real life.

Mark on the left, and Andrew on the right, were our two ambassadors while in Winnipeg. They were great.

Picture with Dr. Jeffrey Stamp, the keynote speaker for the night and one of the main judges in the final round of the competition.